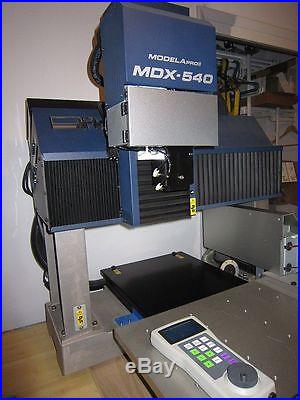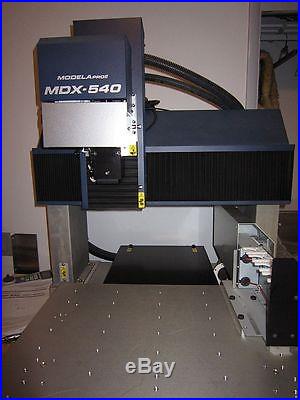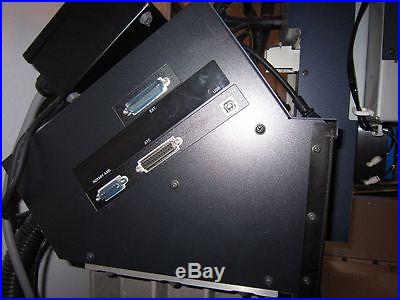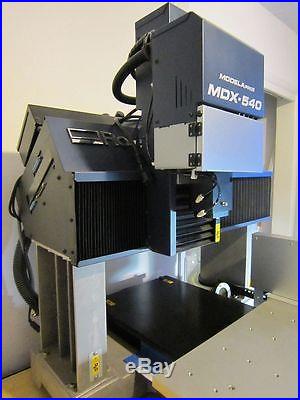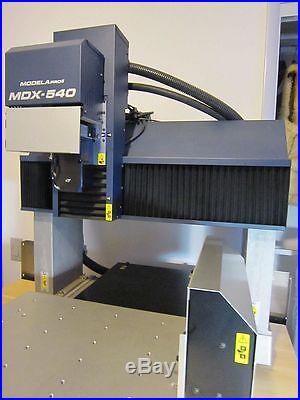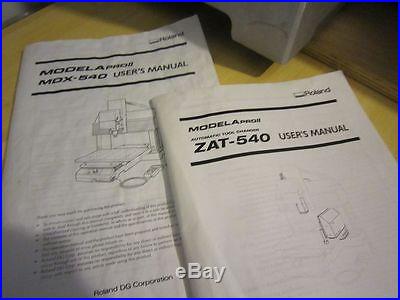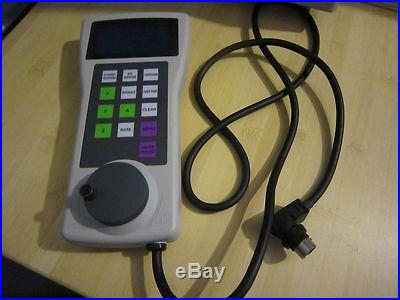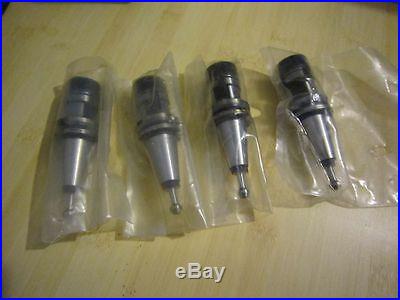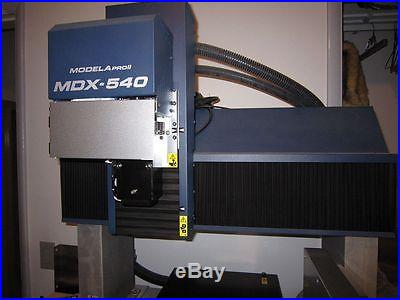 This machine was never set up or turned on. It has been sitting on a dedicated bench in my office, inside the house. Tool spindles still in original plastic packing.
This machine has the automatic tool changer. It does not have the 4th axis. Click for roland's online brochure.
Any way you look at it – the mdx-540 subtractive rapid prototyping (srp®) system is a winner. One of the fastest and most accurate rapid prototype machines on the market, the mdx-540 has a price tag that is less than half the cost of most additive systems. A 4-axis desktop cnc device, the mdx-540 is complete with powerful cam software that quickly and easily produces everything from functional and snap-fit parts and prototypes to light metal molds and custom jewelry. Rapid prototyping and manufacturing technology. Creates accurate prototypes for complex snap-fits.
Produces functional prototypes for proof of concept and manufacturability testing. Achieves smooth surface finish across a wide range of materials.
400w dc brushless motor with increased torque for fast, accurate prototypes. Handheld controller and virtual control panel simplifies setup. Specialty mdx-540s and mdx-540sa models available for enhanced precision and accurate, repeatable production.
Optional fourth rotary axis and automatic tool changer available. Maximum 19.68″ by 15.74″ by 6.10 xyz-axis travel.
Plastic, resin, wood and non-ferrous metals. 15.7(x) x 15.7(y) x 6.1(z)[400 (x) x 400 (y) x 155 mm (z)]. Loadable workpiece size with optional rotary axis (zcl-540). 7.0″ diameter x 14.6″ length [177.8mm diameter x 370.8mm length]. Actual milling area is smaller. Distance from spindle nose to table. 21.7(w) x 16.5(d) [550(w) x 420mm (d)].
At acceleration of 0.2g: maximum 26lb (12kg), 0.1g: 44lb (20kg), 0.05g: 44lb (20kg). Rml-1 mode: 0.0004″(0.01mm), nc-code mode: 0.00004″ (0.001mm). Origin reproducibility (when the power is switched on/off).
Dc brushless motor, maximum 400w. 400 to 12,000 rpm; 400 to 3,000 rpm for positioning and centering. Tool holder format, taper shank: jbs4002 15t. Usb (compliant with universal serial bus specification revision 1.1). Voltage and frequency: ac 100 to 120 v/220 to 240 v +/-10%, 50/60 hz. Required power capacity: 7a (100 to 120v)/4a (220 to 240v). During operation (no cutting): 65db (a) or less, during standby: 40db (a) or less (according to iso 7779). Width x depth x height: 29.3 x 37.6 x 33.8 (745 x 955 x 858mm). Width x depth x height: 30.1 x 37.6 x 33.8 (765 x 955 x 858mm). 41 to 104f (5 to 40c). 35 to 80% (no condensation). 016 ball end, mill long.
031 ball end mill long. 125 ball end mill long. 250 ball end mill long.
016 flat end mill long. 031 flat end mill long. 063 flat end mill long. 125″ shank, 2 flute, . 125 flat end mill long.
250in flat end mill long. Double sided tape for milling. 1/4in atc collet for 7mm drill mill chuck. 1/8in atc collet for 7mm drill mill chuck. 5mm & 3/16 atc collet for 7mm drill mill chuck. 7mm drill mill chuck, tool holder for atc. Drill mill chuck tool setting clamp atc (mdx-540/650). Spanner for 7mm drill mill chuck. Rotary axis unit for mdx-540. Please don't hesitate to contact me if you have questions or concerns. I have a local company who can arrange all of that.The item "Roland MDX-540A Pro II 3D CNC Benchtop Milling Machine" is in sale since Tuesday, November 18, 2014. This item is in the category "Business & Industrial\Manufacturing & Metalworking\Metalworking Tooling\Equipment Specific Tooling\Milling". The seller is "*pbs*" and is located in Morro Bay, California.
This item can be shipped to United States.