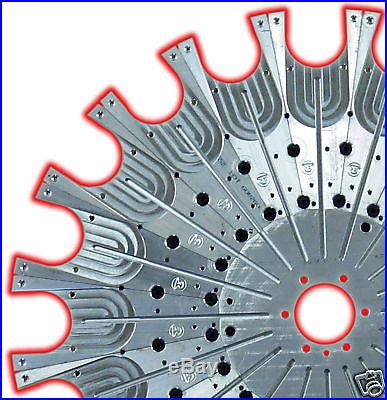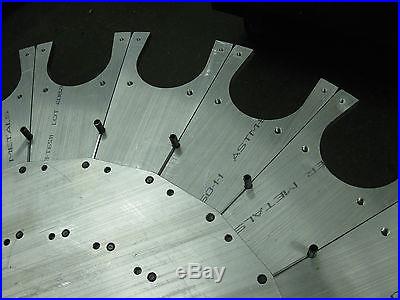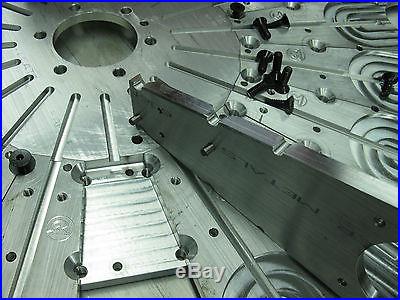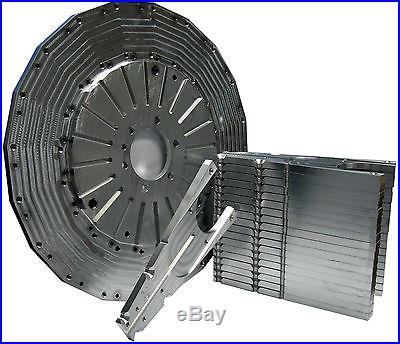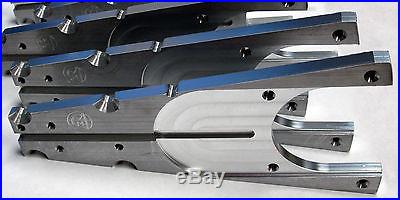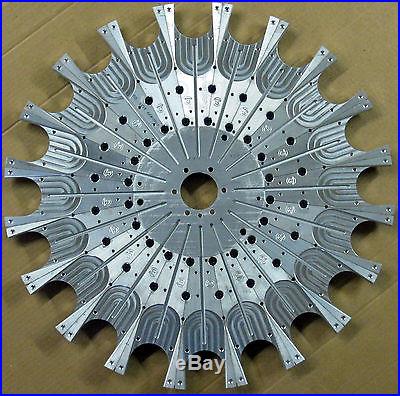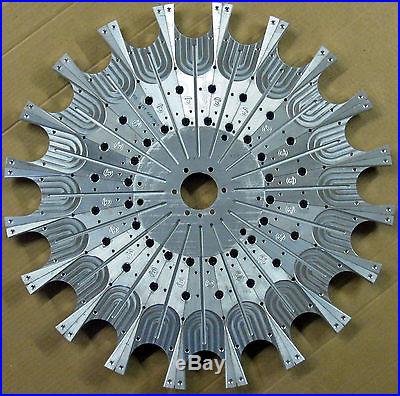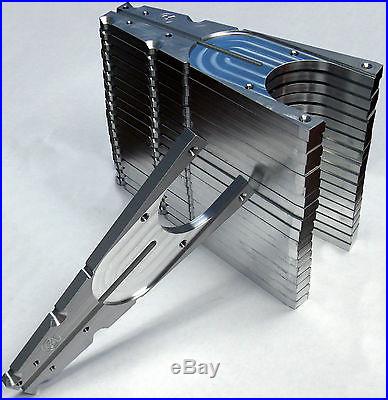 Tool changer carousel disk for haas vf series machining centers. Manufactured and used by clarklake machine, inc. Our cmi "segmented" tool disk cat40/20 product shown here is an innovation and up-grade to the haas automation tool carousel disk – vf series – p/n 93-0089. As a reference please read the customer feedback provided. Nonetheless, we feel it is important you know a little bit of our professional background before for invest your time and funds in our product.
Our family owned precision machining business is clarklake machine, inc. & began in 1973, located in clarklake, michigan, while throughout our history we have tried to improve ourselves to help our customers do the same.
The sectors we manufacture for are the us department of defense; wherein our rolls are both as prime & sub contractors with commercial customers in the emergency first responders and medical rehabilitation equipment, venues and we are well established in the custom after-market motor cycle sector, including traditional automotive & heavy trucking. Since the early 1990s we began purchasing an extensive inventory of the haas cnc vf- series machinery & found it to be reliable and economical but unfortunately with a serious problem.
After a machine crash, which of course was not the fault of haas, the tool carousel disk's cast aluminum structure would develop micro-cracks, which would quickly expand over time & completely break apart, destroying the oem's tool carousel disk. In the early years we did what you may have already done, called the local haas tech center, got on their service schedule & had them replace the tool carousel disk, costing on average of about $1200 each time. This went on for too many years until we just could not afford to keep doing this any longer.

Based upon our experience with high tech material & know how we settled on solid 6061-t6 aluminum material and instead of making a reversed engineered copy of the oem's tool carousel disk we thought outside the box. We designed & manufactured 20 identical individual segments, mounted on a base plate. Naturally, there is extensive research and development as well but the key idea was to reduce cost, improve reliability and decrease down time. With any subsequent crash instead of throwing out the entire tool carousel disk merely replace a damaged lone segment & go back to work for your customer asap.
Call (517)529-9454 for more information! The tool changer carousel disk manufactured by clarklake machine gives you substantial benefits over the standard carousel disk. Our carousel disk is machined from 6061-t6 billet aluminum. The standard carousel disk is cast aluminum and over time and use the casting will develop small cracks that quickly spread. Once the carousel disk is weakened it is only a matter of time until a failure occurs. Our carousel disk is flat. Because our carousel disk was machined with the end user in mind we asked our own maintenance person what he would like to see in a carousel disk and he replied, can you make it flat? The cast carousel disk that we have installed seam to have a warping issue.

Our billet carousel takes care of that problem. Our carousel disk is tough. Running long cycle times on a cat40 tool holder can sometimes cause taper lock and during a tool change the holder can become stuck in the spindle and rip free from the carousel disk (see photo below). We have found our carousel disk to retain that tool holder even after a rigorously long cycle. Our carousel disk is modular.
We designed our carousel disk to consist of 20 individual forks and 1 main disk. If for some reason our carousel disk becomes damaged getting back up and running is fast and easy. With our modular carousel disk you can replace the section you need. If you need just one fork…
Our carousel disk is ready to go. You still have to do the change over work however our 21 piece carousel disk will come to you assembled as one unit with roll pins. You just need to re-attach the hardware, install the disk, and your ready to go. Has this ever happened to you? Broken cast tool changer carousel disk? Holder stuck in the spindle and riped through the cast carousel disk? You need our cmi "segmented" cat40/20 tool disk that retrofits the oem's changer carousel disk for haas vf series machining centers. What others have been saying.. Thanks for your interest in our remarkable products. Hi bill;thanks for the follow-up. The disk is working fine so far. I have the 10-position disk for the mini-mill. The machine doesn't really run that many hours in a year, but so far everything has been fine.
I see that as good customer service; something we all find sorely lacking in most of our dealings on this continent. Surrey, british columbia, canada 778-551-0607.
I just want you to know this is the best tool disk i have ever used. I only have a small shop, but this disk has had a lot of use. It has not missed a beat since the day it was installed on my vf-1 haas.


Thanks for making a great product that has saved me time and a lot of grief. Thanks for checking in, love the product.
After having installed your segmented tool disk we've never had a tool changer issue, no dropped tools, no shuttle faults and most importantly no stuck holders. I've told everyone i know whom owns a haas about your product and they all have your number, really a great design. Good luck with continued sales on your fantastic product, god bless and thanks again for checking in.
It's not working so we just send our work to you instead. We would recommend this product to others with the same machine. The tool disk is working fine, but keep in mind that i do not use it with a haas toolchanger but rather for our own application.
No problems what so ever! Supreme tool & die company. Tool disk is working fine. We are very happy with this tool. Distribuidor autorizado de walker : 4330-1680, tlanepantla, mexico. Fit my vf3 with no problems. Lake ridge precision company ltd, oshawa, ontario, canada. Hi bill, it work really good, thanks for asking. Every thing you read here is based on our true experences.
The item "Tool Changer Carousel Disk For Haas VF Series Machines" is in sale since Tuesday, July 23, 2013. This item is in the category "Business & Industrial\Heavy Equipment Parts & Accs\Manufacturing Equipment Parts\Other". The seller is "clarklakemachine" and is located in Clarklake, Michigan. This item can only be shipped to Canada.
Type: Carousel Tool Changer Innovation 144 sold to date
Equipment Type: HAAS CNC VF Series
Equipment Make: Segmented Design
Country of Manufacture: United States